My dog Cali does not get pampered as much as she should. Really, she's quite lady like and deserves better but with my hectic schedule (college, kids and their school and the house) I really don't have time to keep up with maintaining myself or the kids let alone our furry member. She has desperately needed her claws cut for quite some time. Every time she moves it's like a lady in high heels.... clip clip clip down the hall. Since she follows me EVERYWHERE... this was needing to be addressed.. for herself and my sanity.
I was given the opportunity to check out the RollinPets nail clippers and massage brush and boy was it good timing. Let me just say... it's obvious I need to do it a lot more. Cali still follows me around but I swear she is scowling at me. She's more reluctant to give me her paw now. However, I did not have an accident with cutting her and it was very quick.
First of all, these clippers are nice and rugged made with stainless steel and nice thick rubber coating on the handles. I have another pair kicking around somewhere and they are no where near as sturdy and the release switch came apart. So I need to dig my finger in the small crack to try to flip it so that way they open to cut her claws. Maybe this is why I have been lazy with the grooming. But the safety lock on the clippers from RollinPets is large and stainless steel so it is not coming apart anytime soon. There is the handy nail guard too so people that are not that experienced doing the claws can be more confident in not hurting their pet.
Cali really didn't love me holding her paw still all that much but I clipped them just a little because I am going to gradually get them to wear they should be but she seemed to perk right back up when I used the massage brush on her afterward. It was a nice treat after the torture and was a big hit with her. This kit comes with a great little stow away bag and awaits the next grooming session in a couple weeks. You can get these clippers for $25.99 free shipping (prime) on Amazon
here
. If you are needing to buy a pair or wish to replace the ones you have, I would highly recommend these because they seem like they may stand the test of time and they cut nice and easy. I don't feel like I am going to crush her claw or not be able to cut through.
Thanks for reading and I hope everyone had a great Thanksgiving!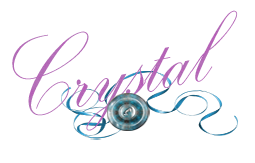 I received this product for the purpose of review. The opinions in this post are 100% my own and may differ from yours.