I am always open to getting new Bibles. I love when easier to understand versions come out and I especially love when they are really engaging. I get even more excited when it comes to one that will get the kids reading it more. I am currently on the look out for my next new Bible. For now, I have found the perfect one for my nieces. The faithgirlz Bible from kidz Bibles is fantastic! There are so many things about it I love that I could gush for an hour. I will shorten the gushing for you and tell you just the very top features that this Bible offers. First off, this Bible is NIV, so it is easier for the kiddos to understand. It has 7 different features throughout this book that will get them to not only understand what is happening but enjoy learning about it as well. My favorite is the Bring it On sections. They are like choose your own adventure books but Bible lesson style. For example, the one I added to the picture below reads...
When I feel frustrated and jealous, I:
A: Keep it to myself - and maybe pout.
B: Vent to somebody - or at somebody.
C: Try to get back at someone.
Then on the next page you see..
If you answered....
A: Go to Ephesians 4:25-27
B: Go to James 3:3-6
C: Go to Luke 6:27-31
I love that! How fun and enlightening!
The Oh, I Get It features help take all the really tough information and breaks it down to their level. This is really useful for those stories that are hard to understand... even for us adults. There are Book Introductions where each book of the Bible has it's own introduction and an explanation of how they apply to our lives. Verses can easily be memorized with the Treasure This sections and there are even places where they can tell a Bible story in their own words.
If you can't tell, I am super excited over this version. I think it is exactly what kids need today and I want one that doesn't look so kiddish on the cover for myself! Honestly if it didn't look so young, I would sneak it into my Bible case because I could use it too. Oh, and the cover is hardcover with a magnetic clasp on the overlap, which only makes this Bible cuter. Ok, I will stop gushing but you can get your own copy... which I don't know why you wouldn't want .... to on Amazon by
clicking here
for $28.22. This will be one that stands the test of time as long as it's taken care of. It is well protected with the wraparound hard cover. So happy reading girls!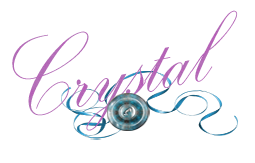 I received this product for the purpose of review. The opinions in this post are 100% my own and may differ from yours.